Outdoor Furniture For Sale in San Diego, CA
Do you dream of the perfect decor to add to your outdoor living or work space? Whether you want to be the life of the party or you want to find somewhere your family can wind down after a long day, adding exterior furnishings can help you make the most of your space. From comfortable couches where you can spread out to cozy chairs ideal for curling up with a book, outdoor seating can add a new dimension to your home entertainment options.
Backyard X-Scapes has the perfect outdoor furniture for your home in San Diego. Our beautiful furniture and accessories are attractive, durable and perfect for Southern California evenings. You can lounge on our furniture for hours or hop outside for a quick before-dinner cocktail.
The weather in San Diego is delightful year-round. Give yourself a chance to enjoy it the fullest by purchasing new outdoor furniture for your home or business.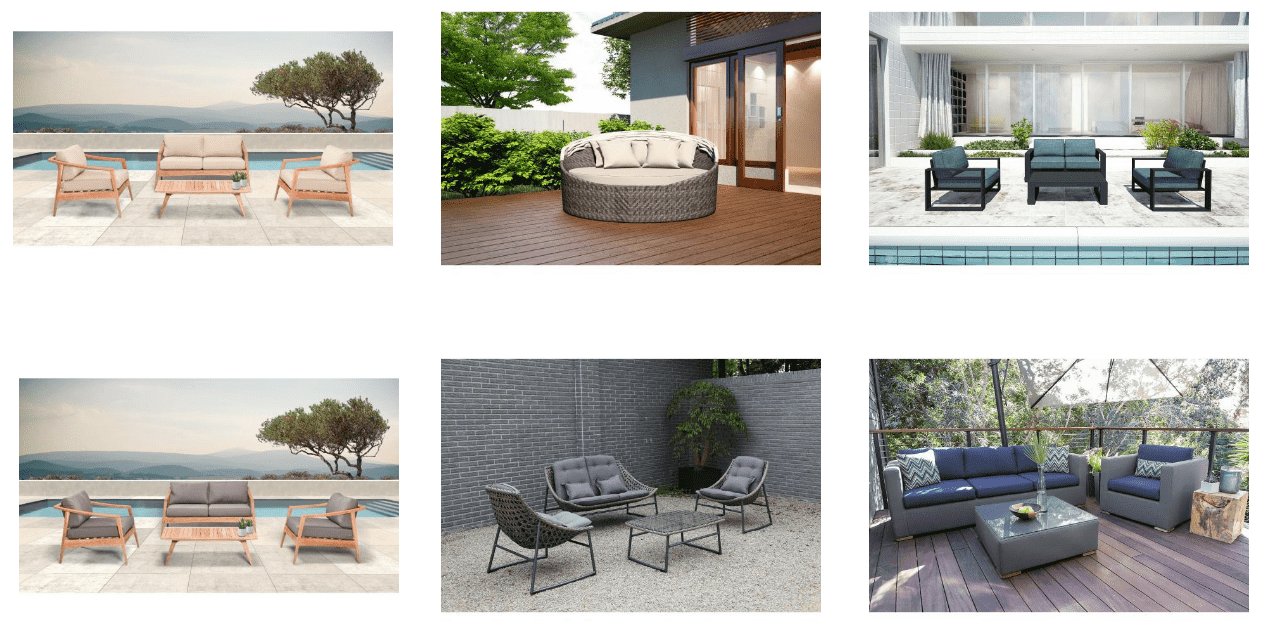 Looking for Outdoor Furniture for Sale Near You?
We have the largest inventory you will find in the area with far more options than our competitors. Our furniture is both stylish and durable. You will want to bring it home as soon as you see it. Our loyal customers love returning to our store again and again because they recognize the great value of our patio furniture as well as our outstanding customer service.
We have an excellent selection of furniture for San Diego buyers looking for patio pieces that will share their current outdoor color scheme and aesthetic. You also want your furniture to look natural and complement your Mission, Spanish Colonial or American Craftsman Style. With varying designs, colors and sizes, our patio furniture store can meet all your outdoor furniture needs. Stop by and see why we are the nation's top provider of tropical decor.
Here are just a few reasons to buy from Backyard X-Scapes:
We stand behind our products: We are confident in their style and high quality and know you will love them as much as we do.
We believe in eco-friendly solutions: Our customers appreciate our dedication to the environment.
We specialize in outdoor living products: You can see this focus and passion reflected in our large selection.
Our spacious retail outlet shows spotlights combinations you can imagine in your own home or business. It's easy to visualize a stylish table or set of chairs in your space after you see it in person.
Outdoor Furniture For Sale in San Diego, CA
Our 75,000sq/ft Outlet in Sorrento Valley San Diego, CA, offers a large selection of outdoor furniture. From sectionals to dining sets, we offer a variety of styles that are ready to make your backyard look beautiful. Our outdoor furniture is not available for online purchase, please stop by or call us directly if you have any questions. We are open 7-Days per week!
Seeing our selection of fine furniture that's perfect for Southern California will help you decide what combinations would work best in your backyard, patio, porch or business space. Look for our Backyard X-Scapes retail location close to the Torrey Pines golf course.
Visit Our Sorrento Valley Outdoor Furniture Outlet
The tropical-themed furniture and decor in our San Diego store can add a new dimension to your outdoor space. Come take a look out our beautiful and unique styles, and find the perfect combination of accessories for your home or business. Want more information about our quality furniture? Reach out to us online or call 877-912-2244 today.